Mastering the Mind Is Difficult.

Becoming an Inspired NLP Coach is what makes you stand out!
You have the power to transform your and others' lives by tapping into your greatest coaching potential. This unique training is like no other and brings to you a world of opportunities
Live NLP Practitioner & Coach by Design Training
Click Here to Book a Call!
Find your inner NLP Coach
Want to master your mind and help others master theirs?
Imagine being an Inspired NLP Coach in just a few weeks or months!
A journey of 1000 miles starts with a single step...
Take that first step today!
Your inner NLP Coach is the part of you that is focused on helping you reach your goals and achieve success. It is the part of you that is aware of your strengths and weaknesses, and is able to provide you with the guidance and motivation you need to reach your goals. Your inner NLP Coach is the part of you that can help you identify and overcome any obstacles that may be standing in your way, and provide you with the tools and strategies you need to reach your desired outcome. It is the part of you that is always there to support and encourage you, and to help you stay focused and motivated.
Or, get your foot in the door by exploring the module of your interest!
Not sure if you are ready to take up the entirety of Neuro-Linguistic Programming (NLP) Prac training? Gain insights into individual modules of the above, NLP can now be explored through your own selections. These unique bundles allow you to extract the essence of NLP in your own time! We bring to you a unique offer for customizing your NLP experiences in the following ways
Want to help others? Become an NLP Coach!
All The Tools You Need To Build A Successful Online Business
Get ALL of the above to become an NLP Associate, with full access to NLP trainings. In addition, get access to exclusive coaching content which will boost your uniqueness as an NLP coach in the world of trainers.
Excited to build your own NLP Coaching business?
Contact Us
Weekly LIVE Coaching with Allen and Tara
Learn the Art of Coaching
50+ Courses
52 modules of online resources, quizzes, and pre-study content
100+ Hours
Videos, tutorials, and take-home book resources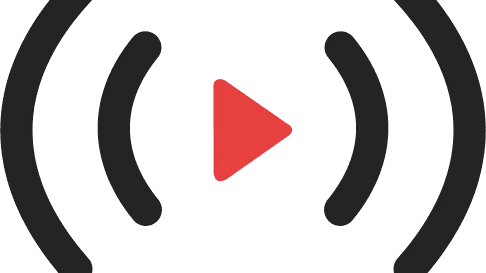 8+ Live Trainings
Get all your questions answered in live trainings!
Thrive Tribe
Join an exclusive community of like-minded folks.
What former students are saying...
"I recently had the pleasure of getting trained under Allen and Tara for NLP, and I must say it was a great experience. The courses were extremely knowledgeable, supportive, and encouraging. Through the courses, I was able to help me identify areas of improvement and create a plan to help me reach my goals. It was also able to provide me with resources and tools to help me stay on track. I would highly recommend her services to anyone looking for a coach."
-- NLP Practitioner Student, 2021
"I'm very pleased with the work that was done throughout the modules of the courses. The Inspired Outcomes team was very professional and attentive to my needs, even while having large coaching groups. They took the time to explain the process and answer any questions I had in the Q&A sessions. I would definitely recommend them to anyone looking for a quality future in NLP Coaching."
-- NLP Practitioner through Inspired Outcomes, 2019-
The NLP Practitioner program was truly incredible! Allen and Tara were extremely knowledgeable and were able to explain the material in an easy to understand way. The course was well organized and the assignments were challenging but not too difficult. I learned a lot and would recommend this course to anyone interested in learning more about the subject.